Location
Situated in secure and attractive landscaped grounds, Blythe Business Park has a wide variety of business premises ranging from 100 to 10,000 sq ft; these include workshops, offices and serviced office accommodation. Now home to more than 50 companies - a total of over 300 people - the park has a thriving enterprise culture which is enhanced by the provision of a range of amenities for residents and Business Park occupiers.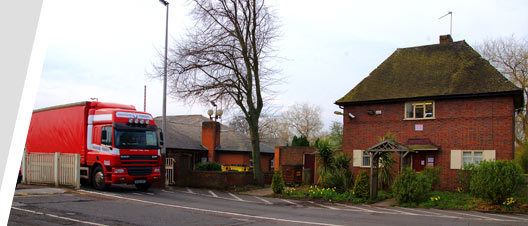 Location
The Business Park is located conveniently in Blythe Bridge, well connected to major routes by road, rail and air. Road links to the A50 and M6 motorway are excellent - Junction 15 of the M6 is less than fifteen minutes away.
East Midlands and Manchester Airport are situated 1 drive from Blythe Bridge and can be reached by bus or car. The business park is adjacent to Blythe Bridge train station on the Crewe to Derby line stopping at Stoke station for trains to London, only 2 hours away.